Introduce
'Friends of Esthers'
For security reasons, we chose not to publicly introduce all members of 'Friends of Esthers'. But just so you have an idea of the faces and names involved, five members introduce themselves below.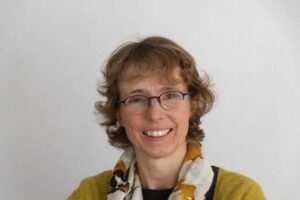 I work as a GZ-psychologist. In my practice, I help several clients with a background of satanic ritual abuse. I also assist colleagues who are helping other survivors. Esther's fight to break free from the clutches of the satanic cult she grew up in, has touched me deeply. Through 'Friends of Esthers', I hope that more 'Esthers' will be helped in all kinds of ways in their titanic struggle. This requires the commitment of many involved and well-informed people with a loyal and warm heart. 
Emeritus pastor and GoedBoos coach. Anger is an emotion that sets a person in motion when faced with (perceived) injustice. When Aline told me about Esther and I looked into backgrounds and publications, my anger about deep traumatic abuse moved me to participate in Friends of Esthers. In our team, ministry and prayer there is a healthy balance between compassion for individuals (survivors and those still trapped in the cult), and deep indignation about wrong behaviour (everything the cult does to maintain the system of SRM).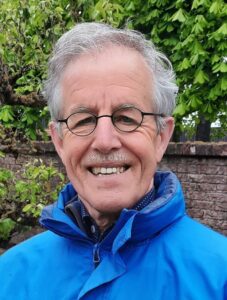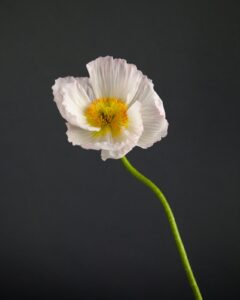 Experience expert/survivor of satanic ritual abuse.
After years of coping and fighting hard to get out of the cult, I now want to use my experience to help other survivors. Because my life took place more in the cult than in ordinary life, my views and ways of thinking are often different from those of people who are not from the cult. From this knowledge, I can better understand survivors who are still in the early stages of coming out, and I try to share this knowledge with the people around the survivor, so that they can better understand the person. My experience is that with love and people around you, the road to recovery is possible. I want to show others that hope is real, even for them!
A penetrating call from one of the 'Friends of Esthers' during a Christian gathering during the lockdown in 2021 was the push for me to start working on the subject of SRM. For some time I had been reading about it, sharing messages and praying that 'all would come to light' - but now I could actually get involved - together with my wife Myrjam - to mean something for survivors. Whether it is a contribution to publicising this terrible injustice or a helping hand towards survivors: participating in 'Friends of Esthers' is for me a deep longing which is being fulfilled.
In daily life, I am a husband, father of four children and work as an organisational consultant. I am also involved in a number of prayer initiatives, locally and nationally. Finally, I like to sing and play guitar.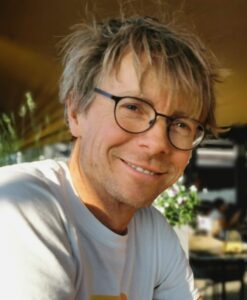 Sexual abuse and SRM are topics that have long preoccupied me. I once graduated as a remedial educationalist on the topic of 'protocols for suspected sexual abuse' but then plunged into a career in IT & management because I did not want to work in counselling. Now, almost 20 years later, I have embraced the topic again.
I want to explore what I can contribute in processing the severe trauma that comes with satanic ritual abuse, but I am grateful that I was allowed to start helping in the meantime by helping to build this website. 
I like to be hands-on and concrete. For instance, I build websites (like this one), am a goldsmith and beekeeper and do manual labour for various Christian foundations.
The subject of satanic ritual abuse has occupied my mind for years. I still find the terrible indescribable injustice done to survivors of srm hard to comprehend. For years, I found it difficult that there was nothing I could do for survivors, although I prayed for them regularly. Until I discovered Friends of Esthers and saw that there were prayer letters, from then on I could start praying in a focused way. Together with my husband, we started a prayer group: 'The Gideons Army', to pray together and fight against the unimaginable suffering survivors go through.
I work as an Applied Psychologist and Experience Trainer, am married to Jaap and mother of three children. 
Being allowed and able to offer a helping hand to survivors by being part of Friends of Esthers is special and valuable to me.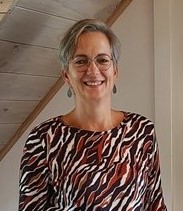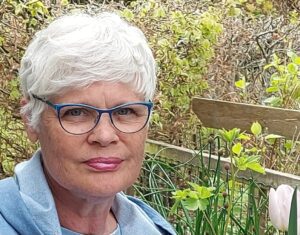 Once, while I was reading the Bible, this text jumped out as if flashing lights were turning on and off:
But you must speak for those who cannot defend themselves, you must stand up for those who do not count. Speak and judge justly, give the poor and the helpless their due!' Proverbs 32:8,9
I said to God, Here I am, I want to do the things You ask of me with Your help. If there is one group of people my heart goes out to, it is the group suffering from SRM.
In my working life, I had conversations with people who had experienced terrible things, sometimes almost too bad for words.
What I like to do is pray. During the day, but also at night, when I am awake. It is my wish that in my own place, in my own way, I may contribute something to let the light break through and let my voice be heard wherever God asks me to.
Apart from this, I am a wife, mother and beppe (Frisian for grandmother).
I love cooking, being creative, gardening and connecting with people.